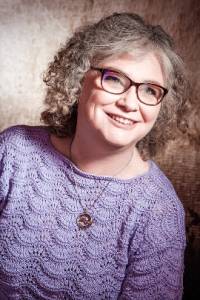 Adrianne Fitzpatrick has worked in publishing for almost 30 years, first in Australia, then in the UK and now back in Australia. She has written and been published in a wide range of genres, and is known to us for her many short stories and articles on all things Chalet School, and especially for her well-reviewed fill-in books Champion of the Chalet School and The Chalet School Annexe (out of print). She has also written short stories, and articles for GGBP editions of books by Elinor Brent-Dyer.
Adrianne has an honours degree in Creative Writing and English Language from the Open University. She lives in Queensland with her daughter and grandchildren and when well enough (she suffers from M.E.) spends her spare moments enjoying crochet and other handicrafts.
Adrianne has no books in print at the moment, and no books in which her short stories appear.