This is a list of dealers who buy GGBP books regularly. Please be aware that the dealers may well charge more than the original GGBP prices – it is entirely up to dealers how much they charge. The dealers are listed alphabetically under their company name, unless they have no company name, in which case they are listed alphabetically by surname.
Beth Drysdale
Contact: Beth Drysdale
Website: none
Shop: none
Address: 23 Kahukura Ave, Waitarere Beach 5510, New Zealand
Email: bethsbooks.feilding@gmail.com
Tel: +64 27 323 7454
If you live in New Zealand then the most sensible way to buy your GGBP books is to order them from Beth. She stocks all GGBP titles.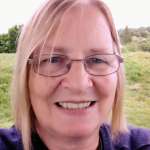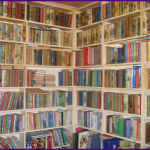 Gill Bilski Books
Contact: Gill Bilski
Websites:http://gillbilski.com/catalog.php
http://www.facebook.com/gillbilskibooks
Shop: none
Email: gillbilski@gmail.com
Address: 4 Sheepfold Lane, Amersham, Bucks HP7 9EL England
I have been dealing in books for nearly 40 years and hold a large stock of secondhand books – mainly children's and adult fiction, both hardback & paperback, but also annuals, magazines and some non-fiction.
Additionally I sell the new books reissued by GGBP, Greyladies, Books to Treasure & others, together with slightly cheaper shop-soiled copies.
I issue regular catalogues, both hardcopy & by email, and am happy to take wants lists. If you want to know any more about me or my books, do visit my website which I try to keep updated.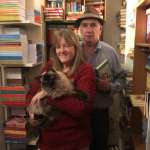 Caerwen Books
Contact Kim or Lee-Anne Miles
Website : http://caerwenbooks.com/
Shop: Western Australia : Visitors by appointment only, please contact us for address details
Email: thoth@iinet.net.au
Telephone: 08 9454 7383 Mobile 0403 123 077. Please check time zones before calling
Address: Po Box 320 Forrestfield WA 6058 Australia
We stock a wide range of mostly second hand children's books, and most GGBP authors. We specialise in out of print Children's and Young Adult series books. We also carry a range of other out of print fiction. You can search our books using the link provided. If you cannot find what you want there, please email. We take wants lists and will retain them if they are kept up to date. Our overseas postage rates are well below those that can usually be obtained and by contacting us directly rather than through third party websites we can usually Air mail books for less than half the cost regular of Sea mail saving you time and cash.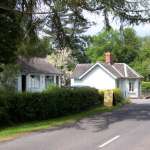 The Children's Bookshop
Contact: Judith and Colin Gardner
Website: http://childrensbookshop.com
Email: sales@childrensbookshop.com
Telephone: 01497 821 083
Address: The Children's Bookshop, Toll Cottage, Pontvaen, Hay on Wye,
HR3 5EW.
The Children's Bookshop is located near the border of England and Wales in Hay on Wye, in the county of Herefordshire.
We stock over twenty thousand books and annuals, covering all aspects of children's fiction and non-fiction, and offer a world-wide postal service.
There is a Wi-Fi hotspot on the premises for our customers' use, allowing Internet access on phones, tablets, laptops, etc. Parking is available on-site, and the shop is wheelchair accessible via a ramp.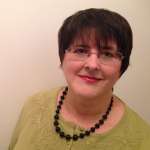 Sally Dore
Contact: Sally Dore
Email: sdore@waitrose.com
Website: www.topsyturvychildrensbooks.co.uk
Shop: none
Telephone: 0117 942 2620
I stock twentieth-century children's books, with a particular strength in girls' school stories and historical fiction because those are my first loves. I also stock new GGBP titles as well as similar new books by other publishers. My most recent catalogue appears on the website Betula O'Neill and I share – we each produce 3 a year and we are always happy to add people to the mailing list to receive them. I've got a very large selection of out of print GGBP titles available, including many EBD and Chalet fill-in titles, as well as Forest, Saville, Needham, Edwards and Trease. Please look at my latest catalogue on the website to see what I have available, although it is always worth emailing me if you are looking for a particular title that isn't listed, as I have single copies of many that are not in the catalogue. I'm happy to post world-wide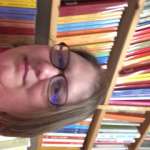 Encore Books
Contact: Caroline O'Sullivan
Website: www.encorebooks.co.uk
Shop: none
Email: caroline@encorebooks.co.uk or caroline.a.osullivan@gmail.com
Telephone: 07411 673196
Address: 49 Lamorna Crescent, Tilehurst, Reading, Berkshire, RG31 5WF, UK
I stock a wide range of secondhand children's books, and most GGBP authors including those currently out of print. I also stock titles published by Bettany Press, Greyladies, Books to Treasure, The EJO Society and Fidra Books. In the first instance, please go to my website which is regularly updated. If you cannot find what you want there, please email. I take wants lists, and often find items for customers.
Visitors are very welcome by appointment. Please contact me for directions.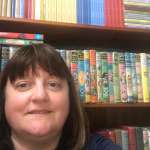 Girls Own Sales & Wants
Contact: Jan Johnson
Website: https://www.facebook.com/groups/919969441468544/
Email: janjohnson1799@gmail.com
Telephone: 01383 621356
Postal address:39 Whitelaw Crescent, Dunfermline, Fife, KY11 4RP
Girls Own Sales & Wants offer a wide selection of new and second hand Girls Own books for purchase online, including nearly all of the titles produced by Girls Gone By and other similar publishers. We primarily supply readers in the Asia and the South Pacific but also have a growing following of book lovers from the UK, USA and Europe courtesy of our new Facebook presence, which offers private sellers and other dealers the opportunity to sell their own books via Facebook at no cost. Buyers also have the opportunity to participate in the free GO Points loyalty scheme. GO Points can be redeemed against various books and also our very popular Christmas Mystery Boxes, which contain a selection of different GO authors specially selected for the reader by Jan, based on her knowledge of their existing collection and reading preferences. Girls Own S&W hold regular book sales in the East Neuk of Fife, primarily to benefit local charities such as Kidney Research UK and the Children's Hospice Association. We are happy to offer visiting local dealers and authors FREE selling space at our book events – please contact us for details!